30 hours per week • $12 per hour • Paid time for tutoring
Grow. Earn. Build. Prepare.
Join the Habitat for Humanity team for a paid summer internship that will mean as much for your future as it means for your community. At the Habitat Builders Academy, you'll earn money and valuable experience. You'll also spend weekly time with a tutor who can help you catch up on any school work that was affected by the pandemic and help you get ready for the school year ahead.
Space is limited—submit your application today for the next Habitat Builders Academy at Habitat for Humanity East Central Ohio in Canton.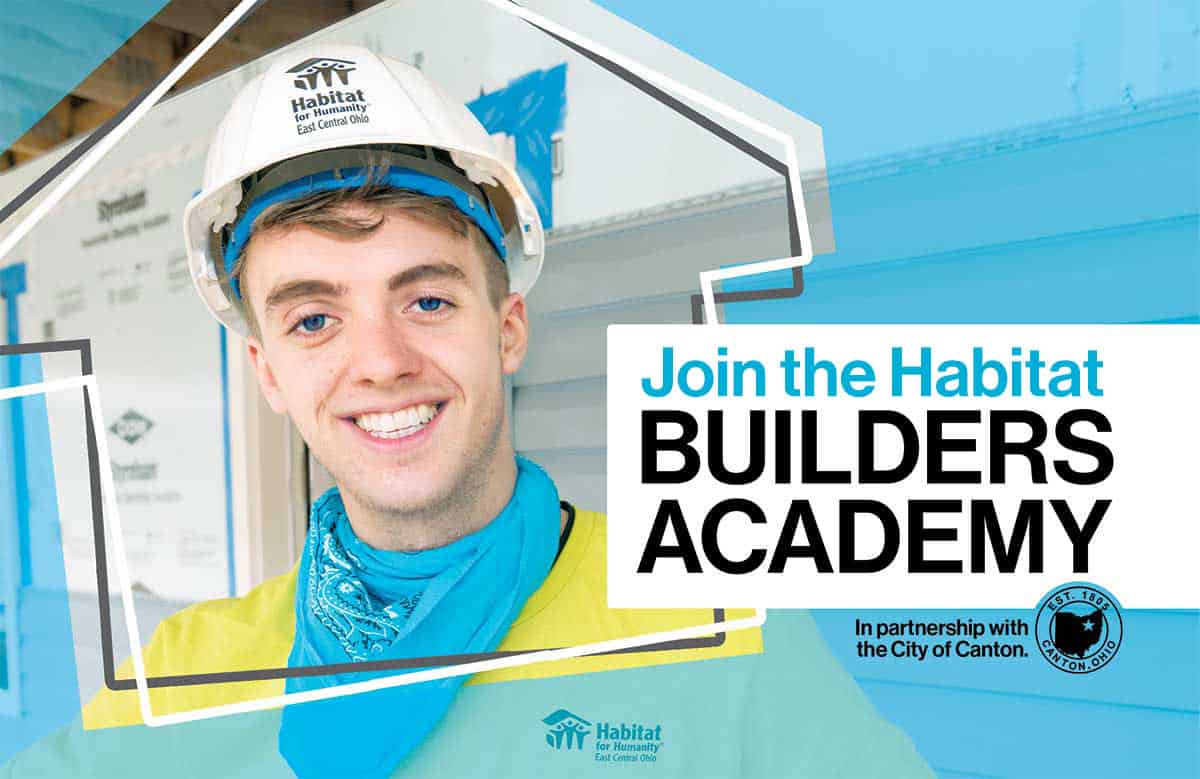 Learn new and important skills.
Earn money while you learn.
Invest in your community.
Gain confidence and experience.
Learn new and important skills.
Earn money while you learn.
Invest in your community.
Habitat Builders Academy is open to High School and College Students (16-24).
Learn and earn money at the Habitat Builders Academy. Multiple shift options are available.
Earn $12/hour as you invest in your future and your community.
Work 25 hours a week in ReStore, Construction, or Events/Marketing. Plus, be paid to spend 5 hours each week with a qualified tutor.
Construction and Warehouse
Get ready to gain valuable hands-on experience in construction and warehouse management as the Construction + Warehouse Intern at Habitat for Humanity East Central Ohio. You'll help Habitat build homes and stronger communities. As a Construction and Warehouse Intern, you'll:
Work with Habitat Project Managers on new construction and home preservation projects
Work closely with volunteers, sub-contractors, and other interns
Help prepare and deliver tools and materials for worksites
Build sheds and other prefabricated items
Assist with marketing efforts (photography, content writing, etc.)
Habitat for Humanity ReStore
Habitat ReStore is a nonprofit thrift store and donation center that helps Habitat for Humanity build more homes with local families in need—it's a key part of how Habitat builds homes. As a ReStore Intern, you'll make a real difference for families in our community while you:
Help prepare donated items for the ReStore sales floor and the online store

Offer customers a quality experience by assisting and answer questions

Help make sure ReStore looks and feels great as people shop and donate
Help make sure ReStore operates safely and efficiently
Display merchandise in appealing ways
Apply for the Habitat Builders Academy
Limited spots available—submit your application today!