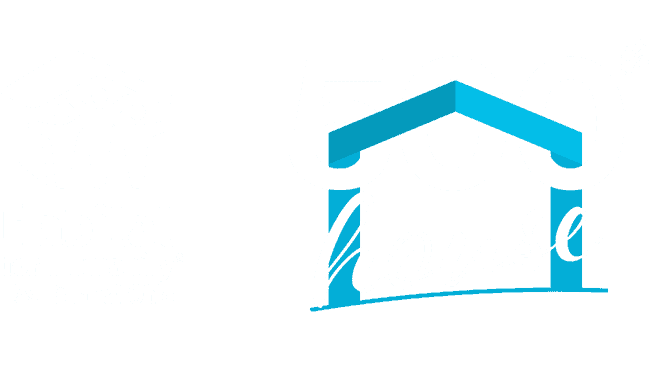 Join the celebration!
In 1988, a small group of volunteers united around their passion for helping families and children discover strength and stability through decent, affordable housing. Because of their faith and determination, Habitat for Humanity was born in our community.
We've been building on this foundation for nearly 30 years. Today, over 2,200 individuals no longer live in deplorable conditions. Over 1,800 children are playing in safe yards without constant concern for moving and changing schools again. Now, we're celebrating another milestone – building our 500th house.
On Saturday, June 17, from 11am to 12pm, please join us for a celebratory wall raising ceremony. We'll lift the walls of the Gardner family's home and we'll write messages of prayer and encouragement on its wooden studs. We'll honor Habitat's rich heritage and say prayers for its bright future. Don't miss it!
Over the years, we have been so blessed to join hands with every volunteer, financial donor, voice of support, and partner family. In the truest sense, this 500th house is a monument to the achievement of an entire community of people. It's a celebration of you.
Hope to see you on June 17,


Beth J. Lechner,
Executive Director, Habitat for Humanity East Central Ohio
Norman and Marqitta Gardner long for the day they become homeowners and provide their children with a safe, decent, affordable place to call home. Read More »
My people will abide in a peaceful habitation, in secure dwellings, and in quiet resting places.
Isaiah 32:18 (NIV)
[et_bloom_inline optin_id="optin_7″]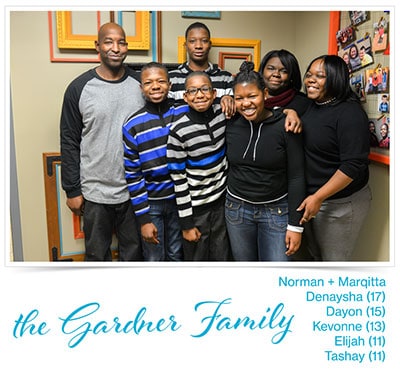 Family and Current Housing
Norman and Marqitta Gardner long for the day they become homeowners and provide their children with a safe, decent, affordable place to call home. This family of seven currently lives in an overcrowded three bedroom scatter-site home in Canton. They have been on a waiting list to move into a larger home for some time – with no change. When the family moved into the home, there was extensive water damage in the kitchen including missing floorboards and baseboards, warped walls, and window trim that has pulled away from the walls. Repair work was started, but it has not been completed two years later. Also of concern are mold in the basement and minor roof damage. Although the couple had previously been denied for the Habitat program due to high debt, they tried again with the hope of becoming first-time homeowners. The couple worked hard to pay off some of their debts and their second application to join the program was approved. Norman and Marqitta have five children who are active in various activities including band, basketball, football, singing, and academics. Together the family enjoys eating out, watching movies, going to the park, and celebrating holidays.
A Bright Future
Throughout their time in the partnership, Norman and Marqitta have worked together as a team to complete numerous hours of sweat equity on worksites, at ReStore, and in House2Home education classes. They look forward to the days spent building their future home alongside volunteers and their oldest children, Denaysha and Dayon. While completing Habitat requirements and helping raise their five children, Norman works hard to financially provide for his family. Soon, all of Norman and Marqitta's hard work will pay off, and the Gardner family will have a safe, decent, affordable home of their own! "We will finally have our own space for our family," Norman said. "We look forward to having privacy and being able to do any home redecorating without waiting for permission. It will be ours!"
Every hand can make a difference with Habitat for Humanity. Whatever your skill set, stage of life, or passion, there is a place for you here.
Every gift creates the opportunity to build a better life. When you make a donation, big or small, you're building the foundation of a family's bright future.
Every one of us deserves a decent and affordable place to call home. We partner with hard-working families who could use a hand up, not a hand out.

Website made with ♥ by Habitat for Humanity East Central Ohio in Canton, Ohio.