Wondering about Habitat? Here are some frequently asked questions.
If you have a question—or many questions—about Habitat for Humanity, you're not alone and it's likely that your question has been asked before. For example, a lot of people think we give homes away for free. What do you think?
Let's dig in and start by answering a few frequently asked questions, and click below to see an overview of how Habitat builds decent, affordable homes with local families.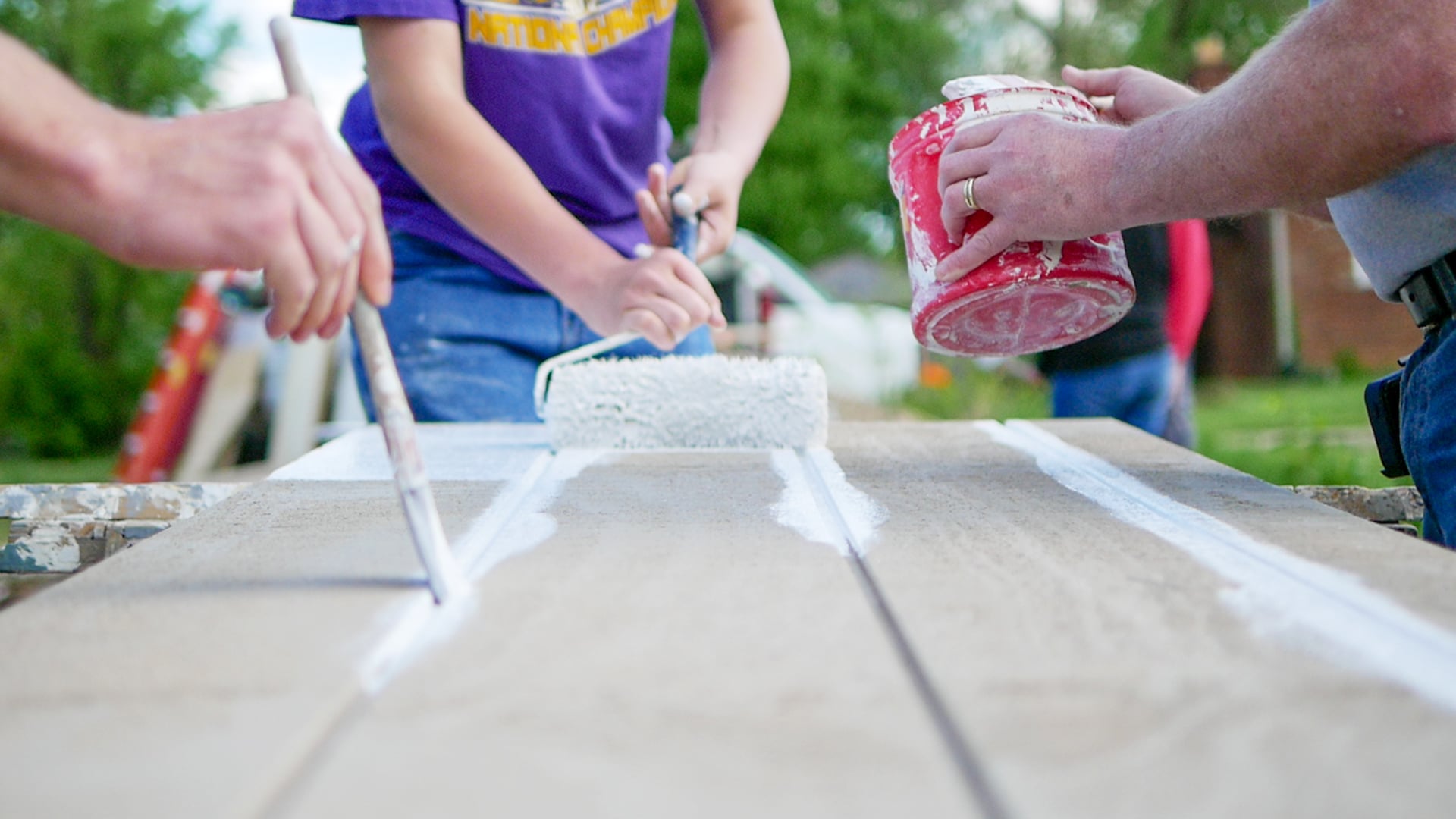 Questions You May Have
If you're considering applying for a home through Habitat, volunteering your time, or making a donation, you likely have questions. Or perhaps you have a question about something altogether different. Well, don't worry – we can help.
Here are some frequently asked questions – the questions we hear most often. If you don't see the information you're after, be sure to contact us and let us help.
Where does Habitat for Humanity East Central Ohio build houses?
Our local affiliate currently builds in the Ohio counties of Stark, Carroll, Tuscarawas, Harrison, and Jefferson Counties.
Does Habitat give homes away for free?
No. Habitat for Humanity provides a 0% interest mortgage for which our partner families invest what we call "sweat-equity" by completing Homeowner Maintenance Education courses, working on their homes, and working on the homes of other partner families. Once a homeowner receives the keys to his/her home, he/she must make on-time monthly payments toward that zero-interest mortgage.
I don't have any children. Can I still apply for a home?
Yes. Habitat for Humanity East Central Ohio is an Equal Housing/Equal Opportunity lender and does not discriminate against anyone based on race, religion, source of income, or family make-up.
Do I have to be a Christian to purchase a home through Habitat for Humanity?
No. Although Habitat for Humanity is a ministry whose foundation is built on Christian principles, the faith background of applicants is not considered. Habitat does not discriminate based on religious affiliation. We welcome people of all faiths to become involved with our ministry.
What if I have filed bankruptcy?
Filing bankruptcy does not disqualify you. However, we require that you be two years past the discharge of your bankruptcy before we can partner with you.
Will a low credit score prevent me from qualifying?
No. Habitat does not use credit scores to qualify a family. Habitat evaluates a family's application by looking at their debt-to-income ratio. This ratio will show if a family's debt is manageable, meaning that a family can pay on both their debt and their mortgage every month. A family that has a high debt-to-income ratio can work to reduce their debt and re-apply at that time.
Are there any restrictions on owning a Habitat House?
Yes. Like all other affordable housing programs, Habitat for Humanity requires that its houses are homeowner occupied. This means that you cannot use it for business purposes, move out and leave it empty, rent it out, or move out and let others live there in your place. Sometimes a granting agency will have additional restrictions that apply. After a homeowner has fully paid off the mortgage, these restrictions are removed. And, like all other mortgage companies, Habitat requires that the property (house and yard) are maintained in good condition.
If I want Habitat to build a house with more space or bedrooms than Habitat's guidelines allow, can I do that?
No. Habitat builds houses according to the number of family members in a household. Our homes are affordable, energy efficient, and provide adequate living and storage space for most families. However, if the homeowner wishes to add on to the home at his or her own expense at a later time, that is up to the homeowner.
Can I have a garage or carport added to a Habitat house?
No. Habitat does not build garages or carports. We purchase lots that are large enough to build a house with a two-car parking pad. However, if the homeowner wishes to add a garage or carport at his or her own expense at a later time, that is up to the homeowner.
How does Habitat decide where to build? Can I ask for a specific location?
Habitat acquires land either through purchase or donation, so we have limited areas where we build. Applicants who want to be part of our program will need to be open about the location of their future homes and willing to live where we are currently building. Applicants will need to choose a location based on the current/upcoming construction sites at the time they apply.
How long is it from the time I apply for a home until I close and move in?
Typically, families close on and move into their homes 18 months after their initial application is submitted. However, because our program relies on sponsors to fund houses, and community volunteers to help construct them, this time frame is variable. On the other hand, this time frame allows applicants to plan for their move, complete the sweat equity hours required by our program, and participate fully in the construction of their own homes.
Have a question that isn't listed here?