Thank you for your interest in the Habitat for Humanity homeownership program! By completing this application, you are choosing to submit a loan application with Habitat for Humanity East Central Ohio and begin the official application process. Please carefully read, complete, and submit all required sections of this application. All of the information you submit with this application will be submitted securely and kept confidential. Please also note: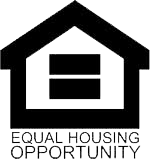 Equal Housing
We are pledged to the letter and spirit of U.S. policy for the achievement of equal housing opportunity throughout the nation. We encourage and support an affirmative advertising and marketing program in which there are no barriers to obtaining housing because of race, color, religion, sex, handicap, familial status, or national origin.
Application Fee
To complete this application, there is a mandatory, non-refundable $10 processing fee. Applicants will be prompted to submit payment information in this online application. No application will be reviewed without the accompanying fee.
Email Required
To digitally sign your completed application, please note that both the Applicant and Co-Applicant (if applicable) will need valid email addresses to complete this online application.
Privacy and Use
For more details on the type of information that will be gathered during the application process and how we will treat your information, please review our Privacy Policy. Your use of our website and this application is governed by our Terms of Service. You agree to only provide accurate, correct, and complete information.